We've got a new President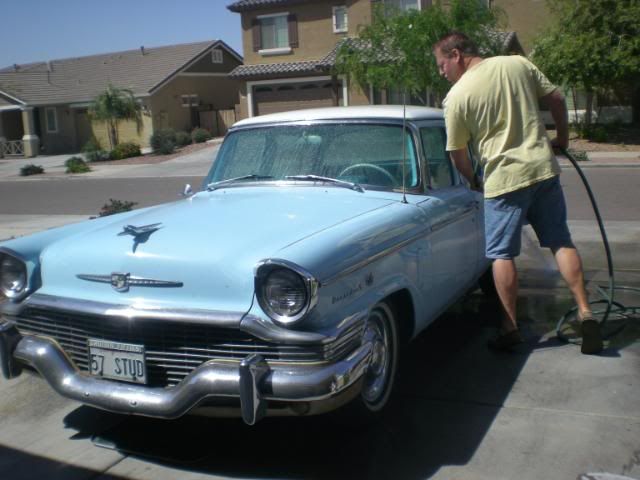 Well, not me, but fellow Studebloggers John & Tracy Smith of Arizona recently traveled out to the Left Coast to pick up a beautiful "new" 1957 President sedan. It's their first President, so they've named him George (first president... george.. get it? get it?). Here's a peek at Tracy's first drive:



Just goes to show that you don't have to be an old coot to love Studebakers, and also that you can find some really nice ones out there if you put your mind to it! Read more about John & Tracy's Studes on their blog.
Labels: Miscellaneous, video