Bulletnose!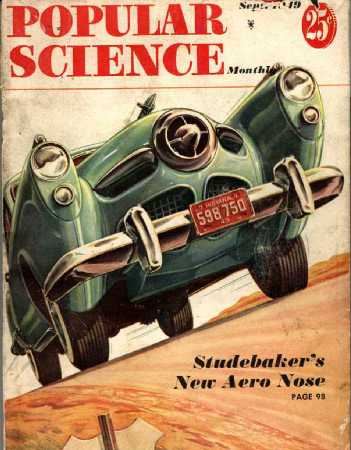 There's just something about a '50-'51 Stude. Even though the aircraft-inspired "bullet nose" Studebaker styling was only in production for two years, it was so wild, so futuristic, that it made an idelible mark on the American conciousness.

I stumbled across the website of a 1950 Champion owner who's assembled a heck of a tribute to the '50s, with an extensive collection of scanned magazine articles and road tests (including one from Tom McCahill), magazine advertising, owner's manual and more. Check it out here.

For a whole 'nother take on the Bulletnose experience, you've gotta see this project on Hotrodders.com that details the transformation of another '50 Champion two-door into an incredible street rod. Chopped, channeled, sectioned, blown, and screaming purple... what a ride!
Labels: Stude Info